Timeless Smiles Dental
Kellie Rhodes-Gayles, DDS
Because Your Smile Should Last A Lifetime

At Timeless Smiles Dental we strive to provide you with a complete understanding of your insurance coverage, financial responsibilities and additional financial resouces to assist you in completing your recommended dental treatment.

YOUR FINANCIAL RESPONSIBILITIES

Our relationship is with YOU, not your insurance company or pharmacy. Your recommended treatment will be based solely on the best treatment possible to bring you to optimal oral health. We will do our best to inform you of your expected financial obligation prior to your appointment, however procedural changes may occur requiring additional out of pocket costs. All payments are due prior to the beginning of your appointment.

The doctor's and the hygienist's time is valuable. We want to give all of our patients adequate time and provide the best care possible, so we reserve your appointment time just for you. We do require advance notice of cancellation 48 business hours prior to your appointment. A $50.00 charge will be applied to your patient account for all scheduled dental procedures under $300. In addition, a deposit of 25% or greater is required for longer procedures in order to reserve a block of treatment time in the doctors schedule. This payment will be applied to the remaining cost of your visit, however if the appointment is broken the doctor reserves the right to keep your copay. Patients that fail an appointment 2 or more times will be required to place a deposit equal to the amount of their copay prior to being rescheduled.

Understanding you dental benefits is not easy. There are as many different plans as there are contracts. Your employer has selected your plan and is ultimately responsible for how your contract is designed. It is important to know that each contract will specify what types of procedures are considered for benefits. Even if a procedure is medically and dentally necessary, it may be excluded from your contract. This does not mean you do not need the procedure. It simply means that your plan will not consider the procedure for payment.

It is a mistake to let benefits be your sole consideration for care, when you are deciding on the best treatment for your overall dental health. At Timeless Smiles Dental we will do our best to help you to minimize your costs by utilizing your dental insurance or outside financing options.

We are currently Network providers for the following PPO's:

Aetna

MetLife

BC/BS (City of Chicago)

Humana

Dentamax- BC/BS

Unicare

Delta Dental of Illinois

United Health Care

Cigna

We accept all traditional insurance and PPO plans. We are not contracted with any HMO plans or the Medicaid program.

It is recommended that you contact our office prior to your appointment to provide insurance information for verification of benefits.

ADDITIONAL FINANCIAL RESOURCES

At Timeless Smiles Dental we have contracted with outside financial companies to assist our patients in affording their dental care. Such companies include CARECREDIT. This company offers financial arrangements from no or low interest payments, to direct checking withdraw. This service depends on your credit rating status. To find out more about these services you may contact us, or go the the OFFICE NEWS/LINKS page on our web site to access these companies directly.

NEW OFFICE HOURS TO HELP US BETTER SERVE YOU!
Monday & Tuesday: 8:30 to 5:00
Wednesday: 11:00 to 7:00
Thursday: 2nd & 4th 9:00-3:00
Friday: 8:30 to 3:00
3rd Saturday of every month: 8:30 to 2:00
LAST APPOINTMENT: ONE HOUR PRIOR TO CLOSING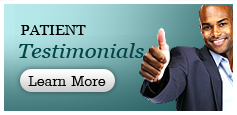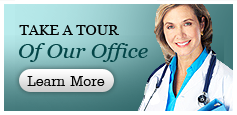 Timeless Smles Dental, P.C. prides itself in being an OSHA compliant office. We take our patients safety and health seriously.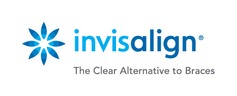 Timeless Smiles Dental
Because Your Smile Should Last A Lifetime